Arts & Crafts Influenced Home
Fusing sustainable and contemporary features with core characteristics of the Arts & Crafts movement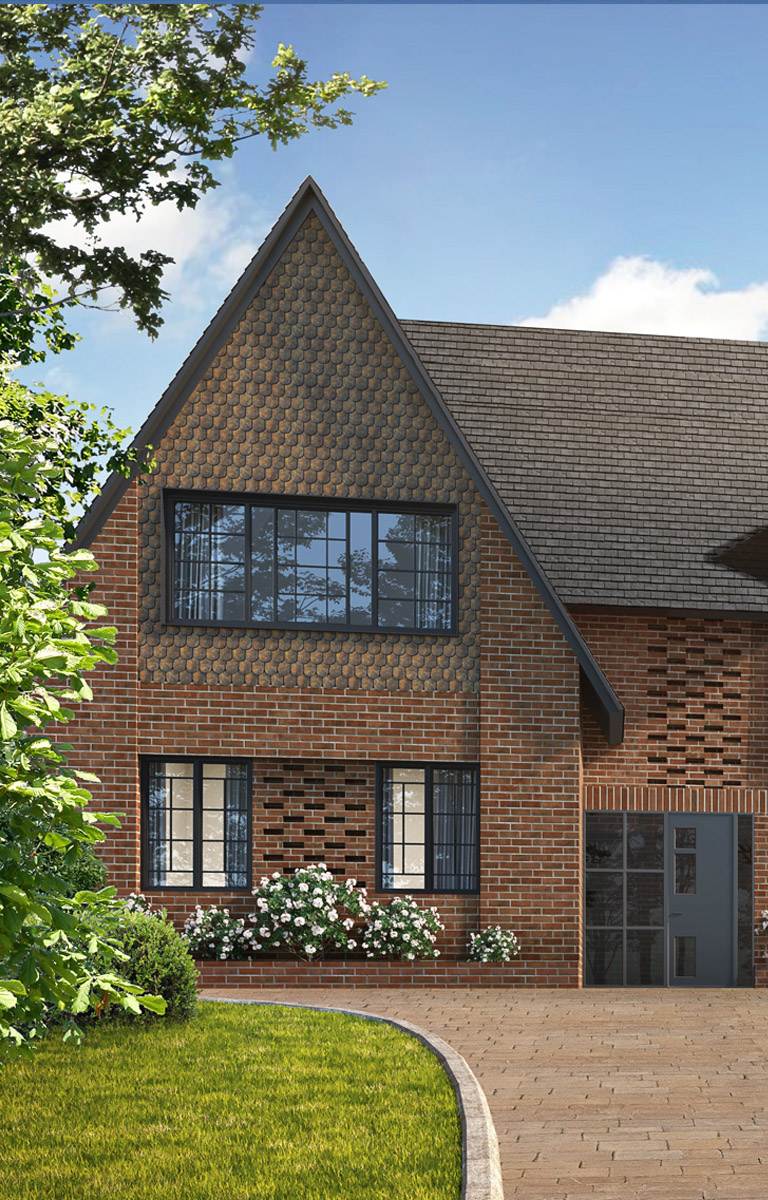 More
What We Propose
Our client was keen for a sustainable new-build in their favoured Arts & Crafts style to be constructed alongside their current family home of 18 years.
The proposal consists of the removal of an existing two storey garage and annexe building to make room for an original new build, which subtly complements the existing character and appearance of Church Lane.
The resulting design seamlessly combines traditional characteristics with sustainable features and construction methods to achieve a near 'zero-carbon' family home that makes the most of blending the established and the innovative.
Location
Loughton, Essex
Size
332 square metres
Status
Planning Under Consideration
Cost
Undisclosed
The current site will be split into two plots, with the new build's modern take on Arts & Crafts architecture remaining sympathetic to the existing house. We drew inspiration from characteristics of surrounding properties and incorporated our own interpretation of this era's methodology, such as brickwork details, gable ends, and a careful selection of Crittall style doors and windows. These traditional features are cleverly integrated and modernised, and this fusion of traditional shape with less conventional materials bridges the existing house's design to the proposed modern take on Arts & Crafts. An alternative interpretation of this genre of architecture can also be seen in our Spring Grove project.
The new build is modestly sized and has been designed to the same width as the existing two-storey building, matching the current property's visual impact when viewed from the street. Only glimpses of the proposal will be seen from Church Lane, meaning that the distinctive architecture can only be fully appreciated when within the grounds.
Church Lane Design Features
Arts & Crafts influence, which matches client aspirations without being a pastiche, thanks to the inventive inclusion of modern components that make the property utterly unique
Carefully selected proportions, designed to highlight our innovative twist on a traditional architectural style
Steeply sloped roofs, a classic feature in Arts & Crafts architecture, further elevated by the addition of contemporary metal clad gables
Crittall style windows and doors include modern-day components such as thin, steel frames, innovatively merging classic and contemporary
Inset balconies to create private space