Situated adjacent to a Grade II listed property, the new Wyvern House needed to be a modern one-off piece of legacy architecture
More
What We Created
On the site of the clients' former tennis court, we began with exploration of form, which was dictated by one veteran oak and one wellingtonia tree, both protected, and both essential components of the site. A curved wall of glass will sweep around the veteran (several-hundred years old) oak, an ever-present reminder of the ancient Epping Forest beyond.
The original scheme had a main facade of buff limestone. However, during the detailed design phase supplier costings were unexpectedly raised. Faced with this sudden challenge, we devised a new design featuring charred timber detailing in a way that has never been done before, and our clients loved it. We presented the amendments to the planners, and gained approval.
We are thrilled as the facade design is crucial to this iconic house in Loughton. The bespoke cladding is ground-breaking, taking its inspiration from (and paying homage to) the house's setting of Epping Forest.
Location
Loughton, Essex
Size
550 square metres
Status
Completed December 2020
Cost
Undisclosed
A feature circular staircase with a large central roof light will illuminate the space inside the zinc clad core, inspired by the grand staircase in the Grade II listed Dragons. Alongside its brightness, the core acts as a link between the two main wings of house whilst keeping the spaces separate, and is a key component in the building's striking and unusual shape. The stair is beautifully wrapped in vertical timber and, mirroring this elegance, a brass inset timber runner is laid over the concrete stair.
Consistency of materials has been considered throughout, including timber and split slate in the interior and exterior, zinc infrastructure, and brass detailing. This is a complex and challenging undertaking, but the end result really pays off.
The new Wyvern House will flourish alongside its 130-year-old listed neighbour, with both properties demonstrating the best of architectural design during the period in which they were built.
Design Features
Bespoke charred timber cladding
Oversized opening panels of glass to the kitchen/dining room/snug open out to a landscaped garden that had the veteran trees as its main design focus
Feature staircase set within a stunning green zinc drum which dissects the timber
Full height very slim slot windows detailed to work harmoniously with the feature cladding
"One thing that really impressed me about Melanie was that she really works with you.
We were thinking of the house in terms of the accommodation – practical things such as how we wanted lots of light, an open feel on the ground floor, and a bedroom with a big dressing room and a bathroom –  she is the one who could bring it all together.
It is a certainly a very different property. When we saw it, we said, aha, this is it!"
Clare Jaycock, Client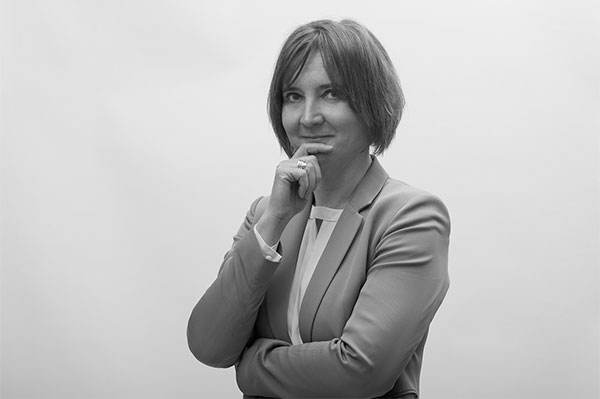 "In terms of the local area, we hope that Wyvern House gives people the confidence to really embrace modern architecture and push for what can be achieved in leafy suburbs like Loughton. After all, we deserve signature buildings with architectural integrity just as much as inner cities."
Melanie Clear, Founder