Intelligent design and clever organisation of spaces help the property to read as a single family home when viewed from the street
More
What We Propose
We designed the street-facing building to have a strong aesthetic while maintaining a careful link to its neighbours, thanks to its scale, form and sensitive choice of materials. The rear of the property is more contemporary in appearance, featuring high levels of glazing, designed to make the most of the magnificent views.
The 5 luxury apartments sit over 3 floors, each one featuring generous levels of internal and external space. On the top floor, the 3-bedroom penthouse features balconies with beautiful views of the adjoining golf course.
An additional apartment block of 4 luxury apartments is accessed from a private driveway adjacent to the front site. This design is visually light and pavilion-like in its design, the white-rendered building represents a stylistic break from the houses on the High Road, responding simply to the Green Belt land beyond.
Location
Chigwell, Essex
Status
On Site August 2017
Size
1,247 square metres
Cost
Undisclosed
152 High Road Design Features
Traditional elements, such as the brick corbelling detailing and hipped roofs with gabled ends, echo characteristics of the surrounding properties
The staggered elevation creates aesthetic interest
Large window apertures and balconies to the rear of the building take advantage of stunning views
Rear balconies are inset, to ensure privacy from surrounding properties and prevent overlooking
The design collaborates with the site contours to allow for maximisation
The property to the rear of the site sits directly next to the golf course – an exciting contemporary design, adjacent to Green Belt land
In white render and with ample glazing, it is best described as 'open architecture' – light and airy, with a nod to the work of Modernist architect Richard Meier
The building is nestled into the land and has a flat roof. This boosts its modern credentials, but also makes it less obtrusive
Glazing is concentrated on the golf-course side to avoid overlooking issues and make the most of views
Planning was initially granted for a single dwelling, but a later application to incorporate 4 luxury apartments was eventually won at appeal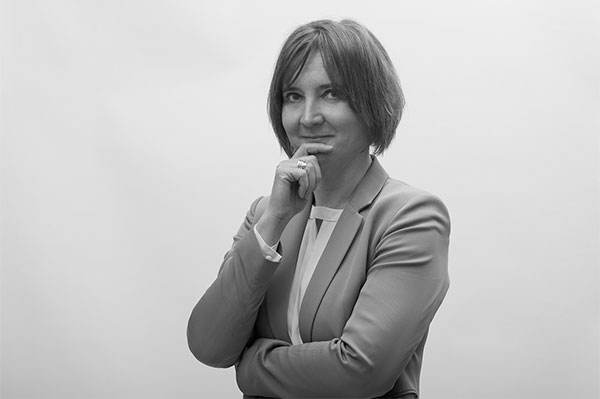 "This L-shaped residential plot provided a huge development opportunity, with the creation of not one but two high quality apartment buildings.

Excellent design that works with existing land levels and a clever planning strategy – the project went through several applications before the final scheme met with success – delivering the site to its true potential. I can't wait to see it all finished in 2019."
Melanie Clear, Founder